Welcome To Shadowbackup.com

The average business has $30,000 worth of computer data. We have found that many of them have little or no protection at all.

To a business owner, your data is priceless. The loss of your data can put you out of business. In fact, according to Home Office Computing magazine, 30 percent of all businesses that have a major fire go out of business within a year. Seventy percent fail within five years.

Shadow Backup uses the Internet to send copies of your critical data to our off-site data storage facility, every night, automatically. The system is affordable and secure!

Contact Us Today! 919.617.2025. Rest Easy Tonight!

We operate an off-site storage facility for the user's data. At the facility, an account is maintained for each user. Each account is protected by a password known only to the user!
The electronic vault system is set up so that at a preset time, usually late at night the clients computer automatically wakes up and prepares its data for backup, it determines which files have been modified since the last backup, compresses them, and encrypts them for security. When the data is ready the computer uses its Internet connection to contact our Servers and transmit the data.
Our Servers verify and store the data. Shadow Backup also synchronizes the data with a second Server that is located out of state in the event of a
local disaster. They can rest assured that their data is
safe at all times.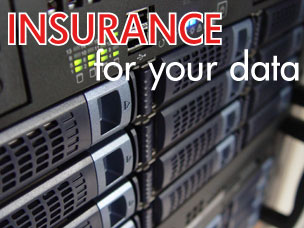 Shadow Backup Latest News
• Shadow Backup has restructured it's backup procedure to make your data available to you no matter where you are. All data that is backed up to our servers is now securely available through any web browser. Just use the Client Login link to access your data - Anytime, anywhere.
• Current Customers Our network engineers will be contacting you shortly to upgrade the client side software on your systems to make them compatible with the new features we have adopted. During this upgrade time, your backups will continue to run as normal. We appologize for any inconvenience.
Shadow Backup is a service of GooRoo Inc. Copyright ©2005 - 2010 GooRoo Inc.
GooRoo, Inc.
2176B Highway 70A
Pine Level, NC 27568
919.617.2025